Foam in Place & Custom Foam in Ventura
Protect with Custom Foam
We have over 25 years experience working with Foam in Place Packing. Our proven foam packaging techniques ensure your items are safe.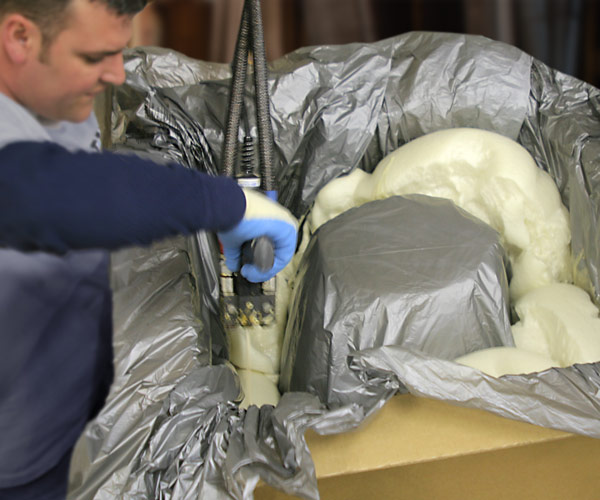 Foam in Place & Custom Foam in Ventura
Freight shipping is often the lowest cost option for keeping business moving. However, many companies pay far too much for freight services. At the Packaging Store in Ventura, we work with every client to find the best cost, best service solution to fit a wide variety of packing & shipping needs. Call us penny pinchers if you must, but we love saving you money. Our custom foam packing services can help keep your business moving by keeping your valuables in place.
Why do people choose The Packaging Store? We treat every item as if it were our own. Want an instant quote?
Call us at (805) 658-1872.
Sincerely,
David Cardenas
The Packaging Store of Ventura