Moving Supplies in Anchorage
Boxes, tape and bubble wrap for moving in Anchorage .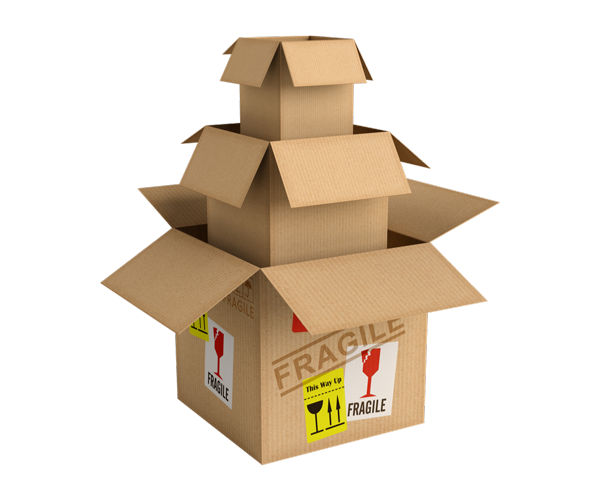 Supplies Needed to Move in Anchorage
The Packaging Store has all the supplies you need for any size move. We've been helping people to prepare for moving for over 30 years by carrying quality moving supplies in Anchorage  at competitive prices.
Boxes, packing tape, furniture pads, bubble wrap, peanuts, and other packing supplies for moving are all available for immediate pickup or delivery to your home or office. We are the most comprehensive and experienced moving supply company in Anchorage .
We have packing materials, boxing and crating experts ready to build custom packaging if needed to ensure the safe moving of your fragile household or business items. We even have foam injection and foam-in-place services, for moving fragile pieces like blown glass artwork.
At the Anchorage Packaging Store, we carry all the moving supplies you need. We believe in providing full-service shipping, packing, and moving solutions. We've got more than 30 years of experience helping people move just about anything to just about anywhere.
Furniture pads, bubble wrap, boxes, packing tape, peanuts, and any other packing supply you might need is on our shelves. We make it really easy offering both delivery of moving supplies and pickup. When it comes to moving and packing supplies, we are the most comprehensive moving and packing center in Anchorage, Alaska.
Our one-stop shop offers boxing and crating services from experts ready to build custom packaging to help ensure safe moving of all your fragile and valuable shipments. We even offer advanced foam injection and foam-in-place services for moving pottery and other fragile keepsakes.
Moving Supply Delivery in Anchorage
Moving can be hectic and time consuming. The packaging store can help everything go smoothly by delivering the packing and moving materials from your checklist directly to you. You'll never have to sift for old newspapers or waste rolls of paper towels as a last-minute substitute again!
Packing Specific Supplies for a Move
We know how to safely move antiques, art, electronics and so much more.
Save time (and money) by getting your moving boxes and supplies directly from The Packaging Store in Anchorage.
Why do people choose The Packaging Store? We treat every item as if it were our own. Want an instant quote?
Call us at (907) 563-9876.
Sincerely,
Peter Knight
The Packaging Store of Anchorage