Packing Services in Alexandria
The Packaging Store is your solution to pack your delicate, ornate, large and heavy objects.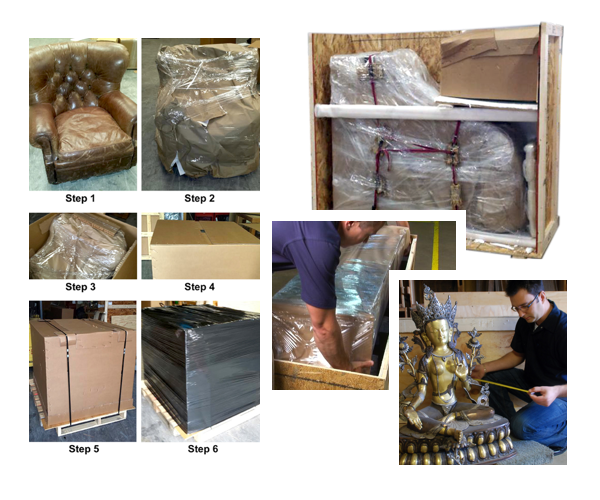 Full Service Packing Company in Alexandria
We take care of everything. From packing to shipping and even crating, the industry-leading professionals at the Packaging Store make getting things where they need to be headache-free. We don't just shove letters in envelopes and books in boxes, we take care to protect your valuable or fragile items like they were our own. With 30 years of experience, we've never met a package we couldn't secure.
No matter what you have, we have the experience to pack it perfectly.
Furniture and Antiques: Intricately carved chairs, expansive mirrors, and one-of-a-kind treasures in all shapes and sizes are no challenge for our packaging team. If it is difficult to pack, come to the Packaging Store and let us take care of everything. We will ensure safe transportation of your valuable and treasured furniture and antiques with custom packing and shipping solutions.
If you are shipping or moving something, we have the expertise to pack it securely. Our package with care specialists at the Alexandria Packaging Store loves to help people and businesses protect their shipments. With more than 3 decades of development, our services help securely pack and package almost anything.
We have experience packing and packaging furniture and antiques, electronics and computers, and more. We will protect your shipment even further when you request our transit insurance. Our custom crates give us the capability to properly pack just about anything.
When you need something packed in Alexandria, Annandale, or the greater D.C. Metropolitan area, give us a call!
Why do people choose The Packaging Store? We treat every item as if it were our own. Want an instant quote?
Call us at (703) 751-2446.
Sincerely,
Suresh Jain
The Packaging Store of Alexandria