Art Shipping in Pharr
The Fine Art Of Art Shipping in Pharr
We understand the packing and shipping requirements of museums, art galleries, and discerning private collectors.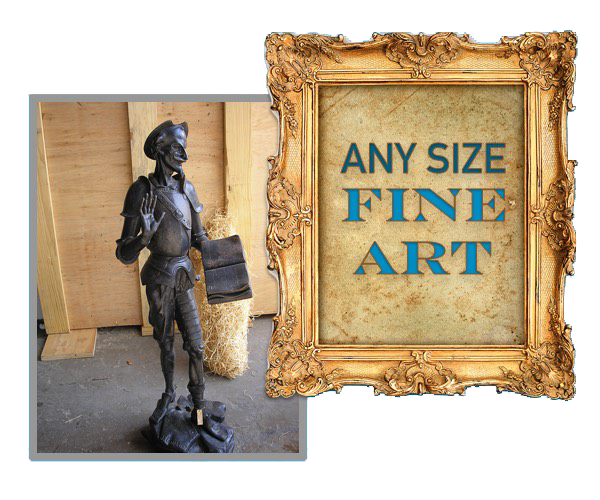 Art Shipping
The Packaging Store has more than 30 years of experience in the art shipping field. Shipping art is a whole different ball game from standard moving, and whether you're dealing in fine antiquities or giant, multi-pieced sculptures, the Packaging Store knows how to get shipping artwork done in the gentlest, most economical way. We feature specific techniques developed just for art shipping: we use special glass masking tape, build special crates using acid-free paper, and double-wall our cardboard for extra protection.
We at The Packaging Store have built our reputation as a leader in the Fine Art Shipping field by becoming the preferred art shipping company of museums, collectors, galleries, and private clients.
Whether you're moving a delicate unframed painting from one wall to another, or a multi-ton sculpture to a new location in a different country, the art shipping specialists at the Packaging Store will help you custom pack, insure, store, and transport your one-of-a-kind piece without any concern that it might be damaged. Our safety rate for shipping artwork is astoundingly high, while our prices are astoundingly low.
We promise service, sensitivity, and specialized training for every piece in your collection. If it's time for art shipping, it's time to call the Packaging Store!
Why do people choose The Packaging Store? We treat every item as if it were our own. Want an instant quote?
Call us at (956) 781-6913.
Sincerely,
Mary Freedman
The Packaging Store of Pharr