Shipping Services in Oakland
The Packaging Store in Oakland offers packing and shipping solutions to meet every need. Over the last 30 years, we've perfected everything from packing and palletizing to shipping and tracking.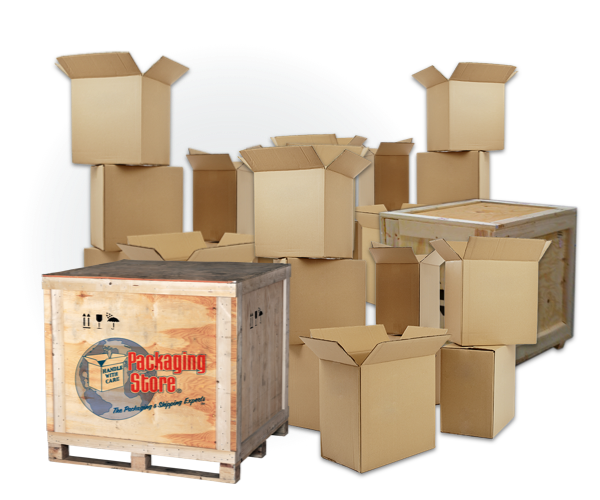 Shipping Companies in Oakland
We make shipping look easy. Instead of researching and comparing every freight and shipping service available, come to the Packaging Store and take the guesswork out of choosing a shipping company. We're the industry leader when it comes to packing and shipping hard-to-handle or extra large items or precious furniture and antiques, and our network of transportation systems is unbeatable.
We're the experts in providing crating and shipping solutions locally and worldwide. We work with you to choose custom shipping and tracking for delivering anything you might need handled—whether it's business shipping or family small shipments, moving supplies—or even Motorcycle Shipping!
As a major port city, the Oakland Packaging Store is an exeperienced international shipping shop, but we also do the small things well, too. Our professional personnel takes the time for you to discuss your shipping demands and figure out the very best shipping resolution to suit your needs or your business plans . With 30 years behind the Packaging Store name, we understand how to select the proper services to meet virtually any need.
Shipping in Oakland
Oakland companies keep California strong, and we are proud to provide the shipping services you need. We'll do almost everything from packaging to labeling to shipping internationally. We even construct packaging and custom-designed crates that can securely transport just about anything to nearly anywhere.
Everyone at the Oakland Packaging Store is trained as a skilled packing professional. We recognize that budget is often essential in deciding on a shipping provider. That's why we give our free shipping charge calculator to speed up the entire process.
When you come to the Packaging Store in Oakland, you won't really need to visit one more shop to finish your shipment. It is possible to pack and ship with us while picking out from all main carriers, and lots of smaller sized, boutique package delivery companies which include almost everything from FedEx to DHL and Yellow Freight to UPS and more. We'll even pack your boxes to suit your needs, regardless of what shipping partner you employ.
At the Packaging Store, we make shipping and packing an easy, pain-free experience.
Why do people choose The Packaging Store? We treat every item as if it were our own. Want an instant quote?
Call us at (510) 420-1171.
Sincerely,
Darren Armor
The Packaging Store of Oakland