Specialty Shipping Services
in Harleysville, Doylestown, Norristown, Philadelphia
The Packaging Store in Harleysville is an independently owned and operated business in the Handle With Care Packaging Store network. The Packaging Store is the premiere provider of packing and shipping services for difficult-to-ship items in North America. The proprietors of this location, Alex Long, are certified under The Packaging Store's stringent training and operating requirements for packing, shipping, pickup and delivery of fragile, large, awkward and valuable goods. You can't beat our reputation.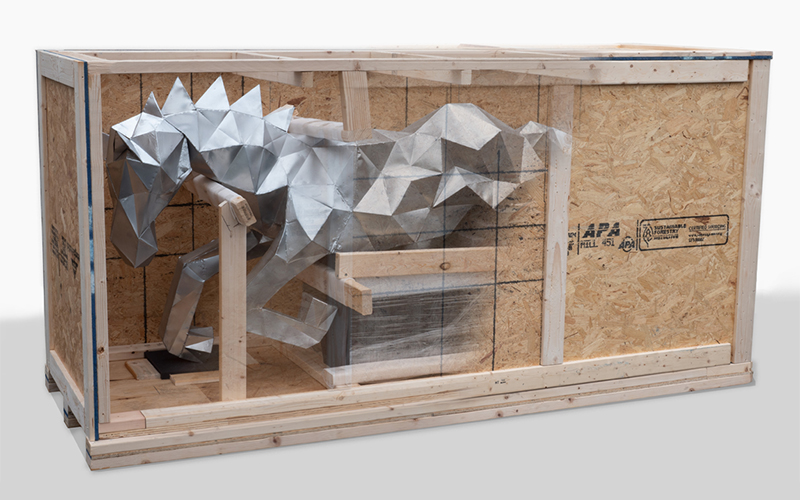 The Packaging Store of Harleysville is your first choice in packing and shipping services in Southeastern Pennsylvania. Because we are locally owned and operated, we can provide the responsiveness, flexibility and professional service you desire. From small parcel to large freight items, we can professionally pack and ship your packages across town or around the globe.
In Harleysville, we are conveniently located near the Pennsylvania Turnpike, NW of Philadelphia, and serves both commercial and residential customers. For our commercial clients we often do crating, palletizing, freight shipments, freight forwarding, pickup and delivery, and expedited service. For our residential clients we ship everything from small items to larger, valuable pieces. For these customers we have shipped everything from Christmas presents to the grandkids, care packages to college students, high-value fine art, furniture and other heirlooms.
The Handle With Care Packaging Store also offers a wide inventory of packaging, shipping and moving supplies. Our store has a variety of shipping and moving boxes in stock—over 140 sizes! But if you still cannot find the right size, we will gladly custom build a box for you.
No matter the size of your shipment, the Packaging Store will gladly provide you with a free shipping estimate. Just enter the details on our online form and we will respond with your shipping options and prices. We look forward to hearing from you soon. It will be our pleasure to serve you.
For more information about this service from our Harleysville, Pennsylvania office, please call today!
When it comes to choosing the best freight shipping company to pack and ship your fragile, large, awkward or valuable items, The Packaging Store is your best choice. With over 30 years of knowledge and experience as our foundation, The Packaging Store in Harleysville has been creating individualized, custom solutions for people just like you, one shipment at a time.
We know you want a company which views your valuables with the thought, "We treat your items as if they were our own." We know you want a company which is accessible and responsive to your questions from the time of pick-up to delivery. We know you want a company which has already been tested from tens of thousands of shipments, resulting in satisfied clients across the globe.
That company is The Packaging Store. For years, The Packaging Store of Harleysville has helped people just like you shipping all kinds of fragile, large, awkward and valuable items, creating the perfect custom packaging and shipping solutions. The Packaging Store. We get it there with care.
Need a quote? Call us at (215) 361-6940, and we'd be happy to listen and provide a custom solution based on your needs. Thank you for giving The Packaging Store the opportunity to earn your trust, and your business.
Sincerely,
Alex Long
Packaging Store of Harleysville
1513 Gehman Road
Harleysville, PA 19438
The Packaging Store
1513 Gehman Road

Harleysville, PA 19438

M-F 8:00am - 4:30pm

Serving Harleysville, Doylestown, Norristown, Philadelphia