Shipping Services in Harleysville
The Packaging Store in Harleysville offers packing and shipping solutions to meet every need. Over the last 30 years, we've perfected everything from packing and palletizing to shipping and tracking.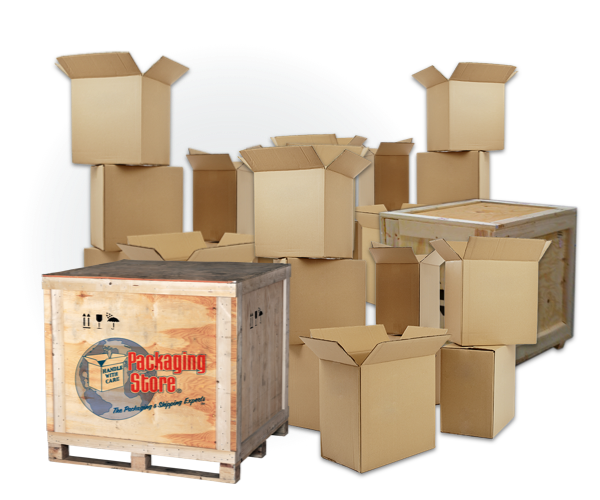 Shipping Companies in Harleysville
We make shipping look easy. Instead of researching and comparing every freight and shipping service available, come to the Packaging Store and take the guesswork out of choosing a shipping company. We're the industry leader when it comes to packing and shipping hard-to-handle or extra large items or precious furniture and antiques, and our network of transportation systems is unbeatable.
We're the experts in providing crating and shipping solutions locally and worldwide. We work with you to choose custom shipping and tracking for delivering anything you might need handled—whether it's business shipping or family small shipments, moving supplies—or even Motorcycle Shipping!
In Harleysville, shipping is how we get business done. Just a short commute to Philadelphia and flight to any country in the world, we know how important it is to do shipping right both internationally and domestically. The Harleysville Packaging Store is a full-service shipping shop that does everything from packing and boxing to international logistics.
Shipping in Harleysville, Doylestown, Norristown, and Philadelphia
Shipping can be as easy as dropping an item off at our Harleysville Packaging Store. We offer complete packing services to help you protect your shipment and save time. We have relationships with FedEx, DHL, Yellow Freight, and UPS, so we can work with whatever carrier you prefer.
Need transit insurance? We can help you with that, too. And, when a box just won't cut it, our custom crate services can help you pack and ship just about anything.
If it needs to be shipped from Harleysville, Doylestown, Norristown, or Philadelphia, we have the services you need.
Why do people choose The Packaging Store? We treat every item as if it were our own. Want an instant quote?
Call us at (215) 361-6940.
Sincerely,
Alex Long
The Packaging Store of Harleysville