Shipping Services in Santa Barbara
The Packaging Store in Santa Barbara offers packing and shipping solutions to meet every need. Over the last 30 years, we've perfected everything from packing and palletizing to shipping and tracking.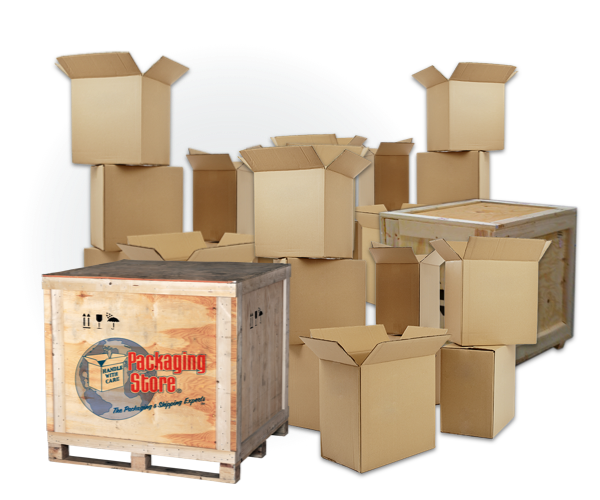 Shipping Companies in Santa Barbara
We make shipping look easy. Instead of researching and comparing every freight and shipping service available, come to the Packaging Store and take the guesswork out of choosing a shipping company. We're the industry leader when it comes to packing and shipping hard-to-handle or extra large items or precious furniture and antiques, and our network of transportation systems is unbeatable.
We're the experts in providing crating and shipping solutions locally and worldwide. We work with you to choose custom shipping and tracking for delivering anything you might need handled—whether it's business shipping or family small shipments, moving supplies—or even Motorcycle Shipping!
At the Packaging Store in Santa Barbara, we enjoy our sunny days, and the rare rainy day, by helping the American Riviera with all of their shipping needs. With more than 30 years of experience behind the Packaging Store name, we've developed shipping solutions for everything from one little box to packing and moving an entire office. If you need to ship something, we'll do it right, no matter the shape or size.
Shipping Services in Santa Barbara
We can do what pretty much any other shipping shop can, but then we go above and beyond. Our friendly staff is trained to properly pack your items to save you time, money, and frustration. Our custom-designed crates can help you ship your strangest, largest items with ease.
What's the cost of all this great service? Check out our shipping rate calculator to get an idea.
Although we love shipping, we are Santa Barbara's Packaging Store for a reason. We're well known for our packing services. Just drop off your item and we will pack it, label it, and ship it for you. Choose from FedEx, DHL, Yellow Freight, UPS and many more to get your package delivered at the best cost.
The friendly experts at the Packaging Store in Santa Barbara are ready to pack and ship today.
Why do people choose The Packaging Store? We treat every item as if it were our own. Want an instant quote?
Call us at (805) 965-3344.
Sincerely,
Charlie Langella
The Packaging Store of Santa Barbara