Crating Services
The Packaging Store has deep expertise in crating, packing, palletizing, boxing and shipping services.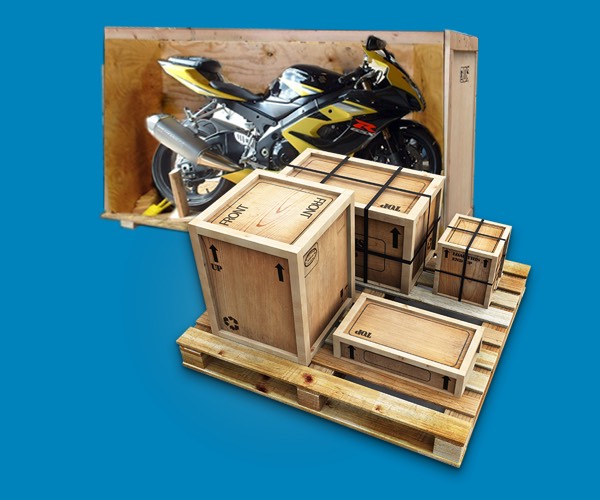 The Handle With Care Packaging Store Makes Custom Crates and Boxes
Whether you need one fine art crate, a thousand industrial crates, or ISPM-15 certified crates for international shipping, The Packaging Store can produce custom wooden crates for any item of any size.
At the Packaging Store we specialize in the oddly-shaped and the extra-large and as a crating company we guarantee every packing crate that we build. You can select one of our standard shipping crates, or have us build one specifically for you. If your item is too big for you to get to us, don't worry:we'll come to you and design your wooden crate on site. If you're shipping internationally, we can assure you that our shipping crates meet the import requirements of whatever country you are shipping to. As a crating company, the Packaging Store is shipping company exceptionally positioned to give you the best individually created shipping crates that will meet the needs of both your valuables and your budget.