Crating Services in Portland, OR
The Packaging Store in Portland, OR has deep expertise in crating, packing, palletizing, boxing and shipping services.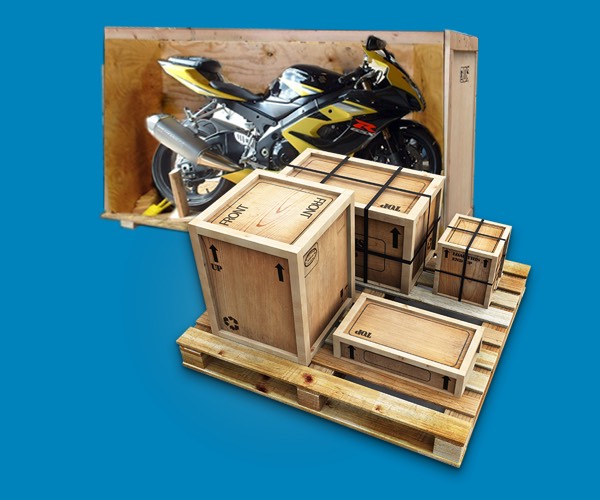 The Handle With Care Packaging Store Makes Custom Crates and Boxes
When you need a custom crate in Portland, the Packaging Store is here for you. With more than 30 years of experience behind the Packaging Store name, we have the skills and focus needed to build crates that stand up against the trials and tribulations of domestic and international shipping. Our experts are happy to help you find the right crate design to meet your needs.
From incredibly large to incredibly weird, sometimes custom-built wooden crates are the safest, most reliable solution. Even when just moving down the street, a crate can help protect what you have. Our customer crates are also built to ISPM-15 international specifications, so you can ship internationally as well.
At the Portland Packaging Store, we use crates to help people ship just about anything. We pride ourselves in perfecting shipment and packaging of a wide range of items. We will even custom pack your crates.
When you need a crate custom-built or custom-packed in Portland, look no further than the Packaging Store.
Why do people choose The Packaging Store? We treat every item as if it were our own. Want an instant quote?
Call us at (503) 292-2025.
Sincerely,
Scott Hutchinson
The Packaging Store of Portland