Freight Shipping in Portland, OR
Your Freight Shipping Solution in Portland, OR
The Packaging Store has earned a reputation for excellence for meeting your logistics needs for shipping freight and cargo.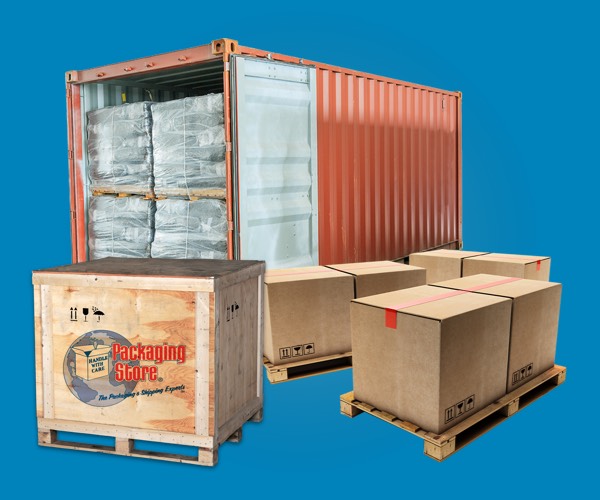 Freight Shipping Rates
The Portland Packaging Store understand how vital freight shipping is to keep business moving. Our freight shipping professionals know how to get just the right combination of quality and affordability to create freight plans that are always a good business decision. We do everything from building crates to national and international order fulfillment.
As a full service shipping shop, we love to help our clients with any aspect of shipping internationally or domestically. We will help you fill out and find all necessary customs forms. Our friendly experts will also help you find the transit insurance you need to protect your shipment.
If you can't wait to get started, give our shipping rate form a try to find out what the costs of your freight shipments might be.
Shipping by freight often requires more sturdy packaging. At the Packaging Store, we make custom wooden crates that both protect shipments properly and meet essential international regulations. Give us a call at the Portland Packaging Store today to get started on your freight shipping plan.
Why do people choose The Packaging Store? We treat every item as if it were our own. Want an instant quote?
Call us at (503) 292-2025.
Sincerely,
Scott Hutchinson
The Packaging Store of Portland