6 Helpful Tips to Ensure Your Move is Organized & Easy
Apr 02, 2015
6 Helpful Tips to Ensure Your Move is Organized & Easy
An organized move sets you up for success whether you're moving to Berkeley to pursue a new career or headed away to enjoy great weather and adventure on the beaches in San Diego. Use these helpful tips to keep things organized so that your important items make it to your new destination safely.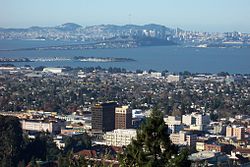 IMAGE: Wikipedia

Tip 1 – Do a walk-through of each room in your home. Create a list of the moving supplies that you will need to pack each room. Take a picture of each room with your smartphone for easy reference if you want to review the room when you are out collecting moving supplies. Stop in Your Handle With Care Packaging Store in Berkeley or San Diego to pick up you packing supplies and get expert advice on how to pack your fragile or large items.
Tip 2 – Take special care to protect important items. If you have delicate equipment or fragile items that you need to "pack n ship", finding the right packaging can be a nightmare: a box or crate that isn't built just for your item can spell disaster on the receiving end. A Handle With Care Packaging Store expert can quickly build a custom box or custom crate to fit anything, no matter how delicate or large. Just bring it to the store when you come to pick up other supplies, or call them and they'll even come out to your Handle With Care Packaging Store location in Berkley or San Diego.
Tip 3 – Use a notebook or smartphone to keep an inventory list of all the boxes with the contents. Use a numbering system to label the boxes so that only you know what's inside. Color code boxes for each room at your destination so that your movers know where to put boxes. This system will help the move go faster and help you find things with ease. Put essential items aside for easy access when you arrive at your destination.
Tip 4 – Use shipping carriers for a few items that you want to keep separate. If you live in a one room studio or a dormitory, and don't have furniture, you can use UPS or FedEx to ship boxes of clothes, books, miscellaneous household items. Call your Handle With Care Packaging Store in Berkeley or Handle With Care Packaging Store San Diego to help you find the best shipping rates for your boxes. It's cheaper and less hassle than renting a trailer or paying movers.
Tip 5 - Plan time for a final walk-through of your home to ensure that haven't forgotten anything. Likewise, plan time for an initial inspection of your new place when you arrive to ensure everything meets your expectations. If you run into unexpected issues, talk to your Handle With Care Packing Store associate in San Diego or Berkley about long term storage for any items that you need to store.
IMAGE: A Life In San Diego

Tip 6 – Don't pressure yourself to unpack. Use your inventory list to prioritize what to unpack first. Take your time unpacking so you can get everything in its proper place. Don't take everything on at once. Make sure to give your self a break. Hit the San Diego beaches for a while or browse the Berkeley Art Museum to unwind during the unpacking process.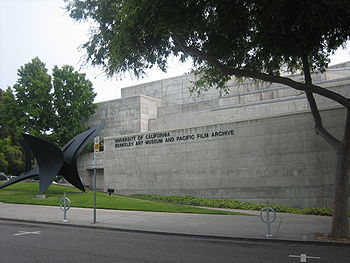 IMAGE: Wikipedia