Fulfillment Service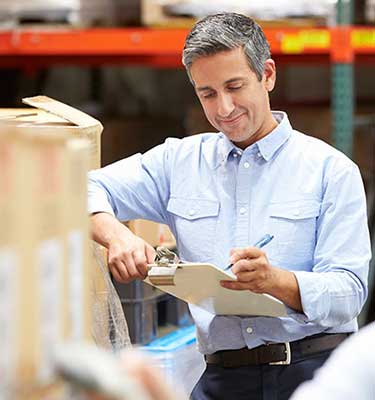 The Packaging Store has been providing order fulfillment service for over 25 years.
Some Handle With Care Packaging Store locations offer Fulfillment services. Contact your desired
location
to inquire if this service is offered at that business.
The Packaging Store offers fulfillment services so that you can keep your mind on what's important: growing your business's bottom line. There are so many different aspects of order fulfillment services that a business owner can often spend more time and money making sure their customers receive their products than they do getting the actual customers. Inventory, packing, shipping, returns, warehousing—at the Packaging Store we know what a headache each of these words are on their own, not to mention all of them together.
But put your mind at ease: working with the Packaging Store is like taking strong aspirin. We handle all order fulfillment services and mail fulfillment services for you, making sure your products or literature are housed safely (and saving you costly overhead at the same time), packaging and shipping them to customers safely and securely, and handling all of the inventory and returns in a timely and orderly fashion. All you'll need to do is make the sales and the Packaging Store's fulfillment services specialists will take care of the rest. We'll work with you to ensure the highest standard of customer service, and with our low rates your net will soar to places you've only dreamed about.
Take the next step: outsource your inventory to the Packaging Store and break through to the next level of business.