Foam in Place & Custom Foam
Protect with Custom Foam
We have over 25 years experience working with Foam in Place Packing. Our proven foam packaging techniques ensure your items are safe.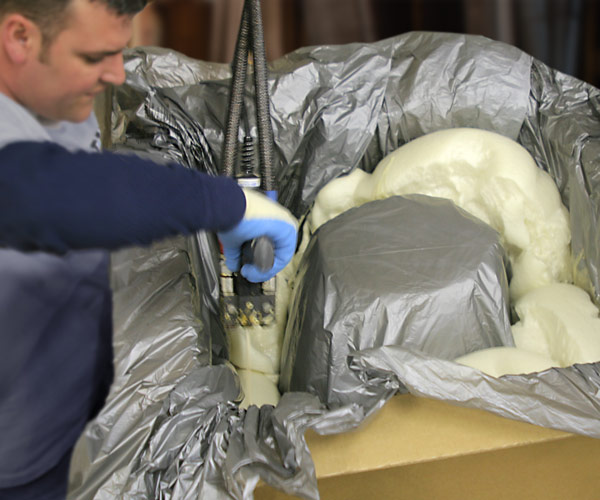 Some Handle With Care Packaging Store locations offer Custom Foam services. Contact your desired
location
to inquire if this service is offered at that business.
Foam in Place & Custom Foam
At The Packaging Store, we provide innovative Foam in Place and custom foam packing services. No matter what you're shipping, we have the custom foam solution to meet your needs. From delicate antiques to sensitive technology, the Packaging Store's Foam in Place shipping solution is as a truly secure shipping option.
Foam in Place packing and shipping utilizes a uniquely formulated liquid that is set into one of our custom boxes or crates. Next, we carefully and strategically place your wrapped item or items into the pliable foam. The foam securely expands around the wrapped items. Once set in place, the foam hardens into a custom encasement for shipping down the block or around the world. At the Packaging Store, custom packaging is our specialty! We've perfected our Foam in Place packaging techniques over the last 30 years. When you want the Foam in Place shipping experts, look no further than the Packaging Store.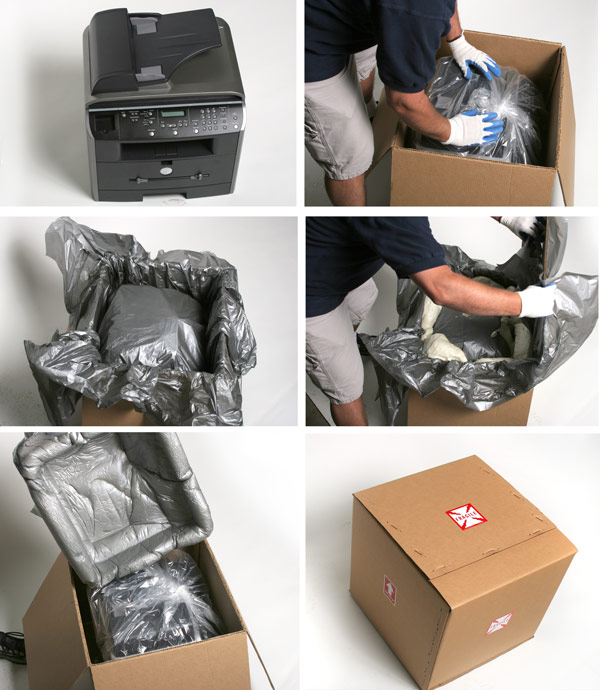 Every one of our packaging experts is trained to make moving simple and easy through our Foam in Place packing foam system. The strength and security of custom-formed Styrofoam is perfect for fragile and valuable shipments. When you need something delivered safely and timely, the Packaging Store has you covered. Our advanced Foam in Place custom fit packaging takes the stress out of shipping those invaluable and delicate items.
Get a free shipping quote right here right now, and take the stress out of packaging and shipping with the Packaging Store!
When it's time to ship furniture, go with the guys who care as much about your stuff as you do: the Packaging Store!