Packaging Supplies
Your Full Service Packaging Supplies Solution
There's a reason we're called "the Packaging Store".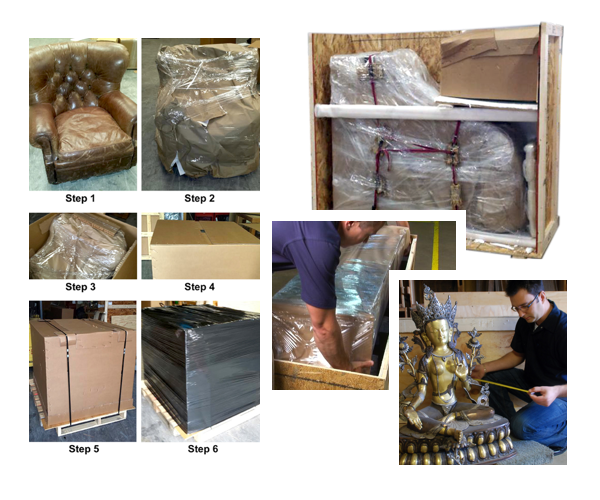 Packaging Supplies
There's no reason to go to more than one place to get what you need. At the Packaging Store, we help people find the shipping and packing supplies they need in one visit. We've been in the shipping business for over 30 years, and we've learned exactly what's needed to help you ship or move your items.
From packing boxes to custom-built crates, and heavy-duty skid pads to product specific foams, and even the incidentals like bubble packaging, packing peanuts, and shipping labels, if you need it to ship or pack, we have it. Each Packaging Store is dedicated to customer service. We pride ourselves in being able to meet our customers shipping needs. Consider us the one-stop-shop that gets things done.
Our custom shipping supplies and services are unrivaled-whether you're moving your treasures or expensive equipment, we've got your packing supplies needs covered. Have priceless art? We've got you covered with special packaging supplies to move those giant frames. Do you have an office that needs special care in a move across town? Our electronic shipping supplies and expertise can help you move everything from circuit boards to an entire server farm. Even Antiques and heavy machinery are no challenge at the Packaging Store.
We also understand that moving furniture and an entire home is stressful. Our employees love helping ease any stress or anxiety by providing quality, comprehensive packing and moving supplies. Furniture covers, dispensers, and corner protectors are just a few of the pieces that fit into the perfect move. Need shipping boxes? Looking for foam packaging? At the Packaging Store, we stock all kinds and sizes of shipping supplies. If somehow, someway you find a packaging material we don't have, we'll get it for you! If it doesn't exist yet, we might just build it for you!
The Packaging Store has been the leader in shipping, packing, and moving supplies for 30 years, and we look forward to another 30 years of helping you find exactly what you need.