An Artful Way to Beat the Heat in Boca
Apr 02, 2015
Summers in Boca are hot! The beach is wonderful, but sometimes it's nice to get a break from the summer heat. For over 15 years, the Vertu Fine Art Gallery offers a whimsical way to beat the heat and enjoy colorful exhibitions from talented artists. Take a stroll through their gallery located at 5250 Town Center Circle, Suite 128 in Boca Raton, and enjoy an inspiring selection of Abstract Expressionism, luminaries of Pop, Optical Art and photography. Browse works from both established and emerging artists. This gallery is alive with new artwork, specializing in art masters' editions and multiples. Their inventory is constantly changing, so stop in often to find what inspires you.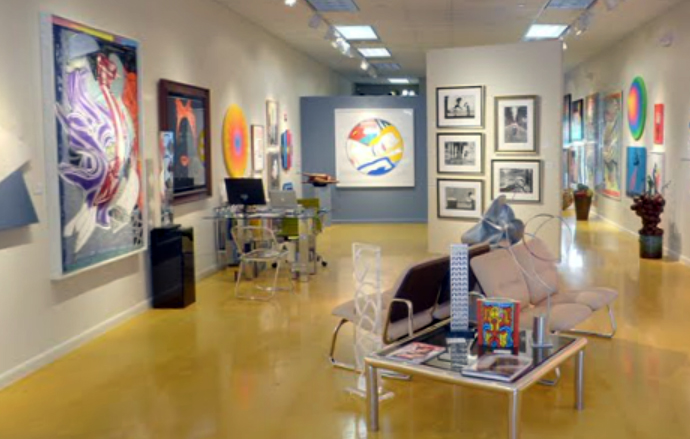 Gary Santoro Owner, Vertu Fine Art Gallery is dedicated to help customers identify the works of art that fit their personality. Together with Bill Pugsley, Gallery Directory, the two feel it's more than a career, but a calling to provide an exquisite array of works to the art scene in Boca. Both Gary and Bill started early as enthused collectors whose passion, appreciation grew as they gained knowledge in the industry. Their combined knowledge and respect for artist expression has made them a welcome addition to the local Boca Raton business community, art community and a go to for collectors and dealers alike.
Gary and Bill understand that appreciating art is more than just the work itself; it involves the position and light. The interplay of the environment is key to invoking new emotions from the same piece. In addition to the constantly changing inventory, they continually rearrange the pieces in the gallery to play with the way that light, height, and distance give a new perspective on a piece of work.
With help and inspiration from the Vertu Fine Art Gallery, clients are likely to find great pieces that are sure to breathe new life, color and conversation into any space. Whether it's a 5 ft. Pop Art masterpiece for the dining room wall, or a an expressive trio of large photographic prints from an emerging artist, the local Handle with Care Packaging Store in Boca Raton is the local expert for art shipping to ensure pieces arrive at their destination safely.
Image Source: vertufineart.com | gallery pic from home page tour (07-25-14)
Website: vertufineart.com