Bring the Beach Life to Your Living Room
Apr 02, 2015
Everyone loves the beach, so why not bring the beach life to your living room with help from the Seaside Bungalow in Redondo Beach, CA? This great little seaside shop has everything that you need to turn an average living room into a beach-chic retreat. They offer a wide selection of one-of-a-kind furniture and décor inspired by the sights and sounds of a stroll on the beach. This one-of-a-kind painted distressed cabinet is perfect example of the beautiful, quality items that you'll find at the store.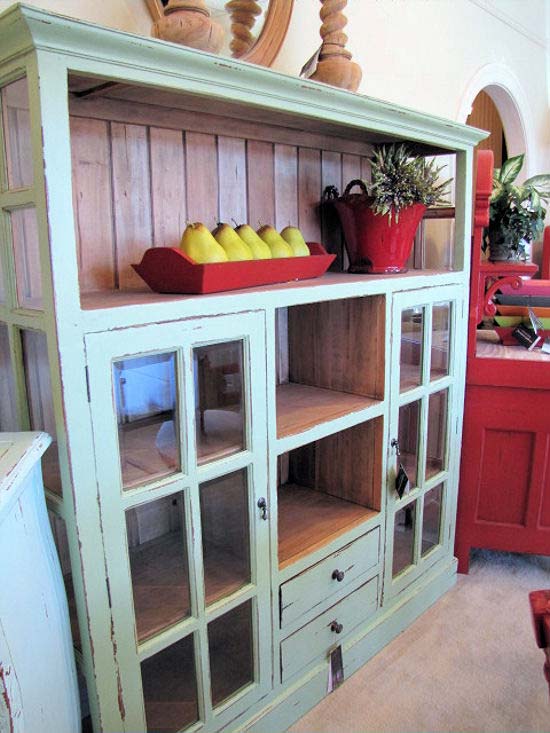 They offer everything that you'll need to complete your space right down to the beach-inspired paintings, prints, eco-friendly linens including blankets, down-filled washable pillows, throws and rugs. They select only the best inventory of natural fabrics and custom-one-of-a-kind home furnishings to help you express your unique style.  Their selection of eco-friendly fabrics made from linen and cotton will add a touch of eco-sophistication to any room.  
Browse the high-end craftsmanship of the local South Bay custom furniture and heirloom Adirondacks. Make your space bright with a custom lamp and other additional lighting options from the Seaside Bungalow. They specialize in high quality, custom home furnishings and décor option with an impressive selection of hand painted wood furniture and an array of local custom upholsterers. With years of experience, they offer interior design services with individualized personal service to help you achieve your personalized beach-inspired vision.
They are located at 1303 1/2 S Pacific Coast Hwy in Redondo Beach, California.
Tue - Fri: 10:00 am - 6:00 pm
Sat: 11:00 am - 5:00 pm
Sun: 12:00 pm - 4:00 pm
Whether you've found a few accessories or an entire living room of goodies from the Seaside Bungalow, you can count on the local pack and ship professionals at the Redondo Beach, CA Handle with Care Packaging Store, to ensure that your treasured-beach-chic items arrive at their destination safely. They will help you custom package any furnishings that need special attention. If needed, the friendly staff at the Redondo Beach, CA Handle with Care Packaging Store will even meet you on site to custom pack and or ship your items to anywhere they need to go.
Image Source: seasidebungalowhome.com | Custom-13-PaintedDistressedCabinetLg.jpg | slide2.jpg (07-20-14)
Website: seasidebungalowhome.com