Cosplayers and Exhibitors Go Big and Amaze at COMIC-CON 2014 - San Diego
Apr 02, 2015
Cosplayers and Exhibitors Go Big and Amaze at COMIC-CON 2014 - San Diego
Attention Cosplayers and Comic-Con fans! Get ready because COMIC-CON INTERNATIONAL is coming to the San Diego Convention Center July 24-27, 2014. Cosplay fans from all over are preparing to experience the imaginative world that Comic-Con International brings to town. Attendees by the thousands are eagerly waiting to see an amazing array of creative artwork, costumes, props, games, and music.
Don't miss your chance to impress the masses! Go BIG for Comic-Con 2014 in San Diego. Let your imagination flow - showcase your fabrication talents with a large, amazing costume, or load up your tradeshow booth and inventory for the perfect opportunity to reach thousands of enthused fans.
Co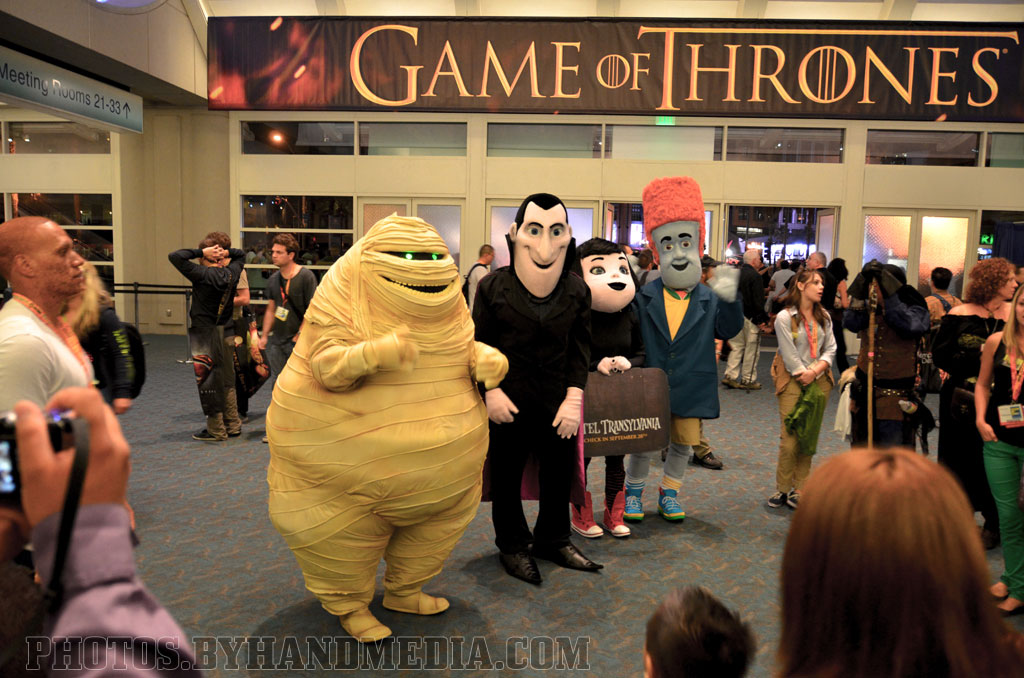 stuming isn't only for fun, career opportunities are all the buzz for the talented and imaginative. Don't risk making the perfect entrance at the 40th Annual Comic-Con International Masquerade with damage to your masterpiece cause during shipping. The Pack and Ship experts at Handle With Care Packaging Store are here to help you ensure that your large-and-in-charge props, costumes, or tradeshow booths and valuable inventory will arrive just as you intend – ready for show.
With locations around the county, Handle with Care Packaging Store is a great resource for traveling Cosplayers and Tradeshow Exhibitors to ensure your valuable are expertly packaged and shipped safely to their destination. You'll be able to spend less time worrying and more time perfecting your costume or just watching your favorite characters come to life. Whether shipping your treasures into San Diego or out to the next event, the experts at the Handle with Care Packaging Store in San Diego are here to help you pack and ship your valuables so they arrive safe and ready for the show.
Cosplay doesn't end after Comic-Con wraps up in San Diego. The party continues a few days later August 1-2, 2014 at Omnicon in McAllen, TX! No worries. After the show winds down, stop into the Handle with Care Packaging Store in San Diego for expert shipping help, and custom packaging solutions made to fit the specific requirements of your custom Cosplay costumes, props or tradeshow materials.
Image Source: byhandmedia.com
COMIC-CON INTERNATIONAL: SAN DIEGO 2014
JULY 24-27, 2014 (Preview Night: July 23)
San Diego Convention Center
San Diego, CA 92101