Foam in Place & Custom Foam
Protect with Custom Foam
We have over 25 years experience working with Foam in Place Packing. Our proven foam packaging techniques ensure your items are safe.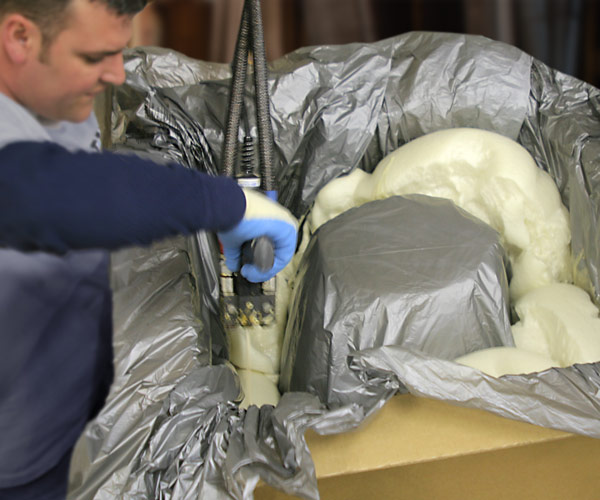 Foam in Place & Custom Foam
The Packaging Store has innovative Foam in Place and custom foam techniques to keep even your most delicate object safe and sound during any move. Foam in Place and custom foam creation is exactly what it sounds like: liquid foam is set into the bottom of a box or crate, and your wrapped object is then placed into this pliable foam. The foam expands around your delicate item, encircling and surrounding it. The foam then hardens into a perfectly shaped custom foam encasement, assuring your piece a secure move anywhere around the world. At the Packaging Store, custom packaging is our specialty! We've been working with our Foam in Place Packing Foam packaging techniques for over 25 years, and have become the experts in this exciting packing technique. It's become just another of the myriad packaging supplies we routinely provide for our customers.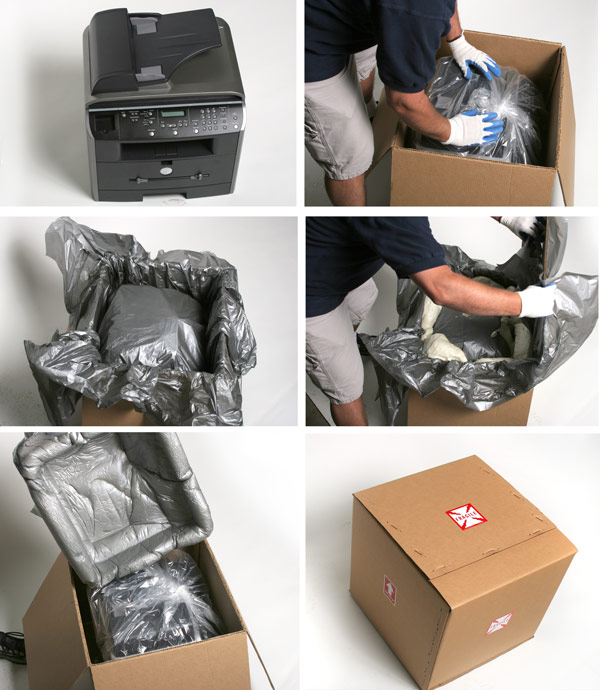 Our packaging experts can take all the guesswork out of moving for you with a Foam in Place packing foam system that wraps your most expensive and fragile objects in a safe, built-to-fit cocoon of tough Styrofoam. Don't risk your valuable business articles and family heirlooms to traditional packaging materials: trust the Packaging Store with their safety via our advanced custom fit Foam in Place custom foam packaging!
Get a free shipping quote right here right now, and take the stress out of packaging and shipping with the Packaging Store!
When it's time to ship furniture, go with the guys who care as much about your stuff as you do: the Packaging Store!