Long Term Storage
Keep your valuables safe and secure.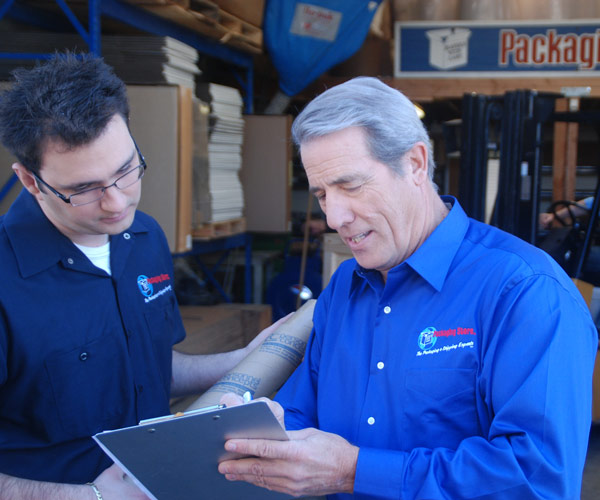 Some Handle With Care Packaging Store locations offer Long Term Storage. Contact your desired
location
to inquire if this service is offered at that business.
Long Term Storage
Keep your valuables safe and secure, temporarily or permanently, with the Packaging Store and our full range of long term storage services. Perhaps your new house isn't going to be ready when you have to leave your old one... short term storage to the rescue! Or maybe your business facilities are undergoing maintenance and repairs — whatever the reason, business warehousing services from the Packaging Store can make your life dramatically simpler.
We'll come to your location, pack your stuff up for you, and then move it and store it all in our controlled environment warehouses to keep it safe from both prying eyes and Mother Nature. And best of all, when you use the Packaging Store's product warehousing services, we'll ship it all to you whenever you need us to, where ever you want it to go, without your having to lift a finger. The Packaging Store has both long term storage and short term storage services for any size home or business, with a full range of storage options like freezer and air-conditioned rooms, humidity controlled environments, and, of course, full security to keep what's yours secure.
And of course the price of the warehouse services from the Packaging Store simply cannot be beat. Keep your merchandise or family antiques in a warehouse that will treat them as well as you yourself would: use long term storage warehouse services from the Packaging Store!
When it's time for temporary warehousing services, go with the storage experts who care as much about your stuff as you do: the Packaging Store!