We handle your items with care
---
Superior Packing and Shipping Service
Handle with Care Packaging Store aims to be the best pack and ship service center by offering superior service at every level. Get a FREE shipping quote. We calculate domestic and international shipping rates from major carriers to give you an accurate shipping cost comparison so you can accurately compare shipping prices before shipping a package.
Benefit from 35+ Years Experience
Our knowledgeable experts know how to pack and ship items that others cannot. No item is too much for us to handle. We take the necessary steps to protect your items for safe travel during domestic or international shipment. We have a quick shipping quote for you , whether you need to compare shipping rates, or are looking for the best shipping rates.
Satisfied Customers
---
We Do It Right The First Time
I wanted to say Thank You Again for meeting with my clients on a Saturday and also for doing such a great job of packaging and shipping these items to me. If in the future there are ever any items that need to be shipped to me from the southwest, I promise you will be the person getting the job!!! — All the best. Daniel Buck Soules, Daniel Buck Appraisals.

The care and expertise you have shown in the packaging of the antiques/china, going short and long distances is greatly appreciated. Cynthia Scidner, Owner, Countryside Pine Antiques, Bloomfield, Michigan
Call (877) 722-5236
---
Get a Quote
Proud to Work With...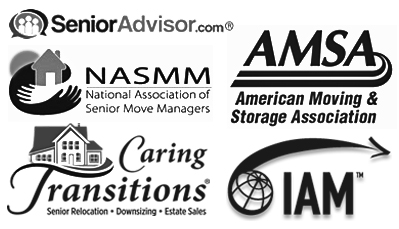 High Quality Customer Experience
The Handle With Care Packaging Store has a customer reputation for solving problems, providing expert advice and delivering a top-quality level of service.
Our team uses proven packing techniques and the best equipment to pack and ship your items. Watch below to see the superior service you receive when you choose The Handle with Care Packaging Store to pack and ship your large, priceless or delicate items.
What We Do
---
Some services are not offered at all
locations
; call to check availability.
Packaging Supplies
We are the packaging store.
Packing
Full service packing.
Pickup & Delivery
Door to door service.
Senior Downsizing
Senior downsizing shipping.
Shipping
Your shipping solution.
Small Shipments
We ship it, large or small.
Trade Show Logistics
Trade show pack & ship.
Warehouse Services
Storage service options.
White Glove Delivery
We handle everything.
FAQ
Frequently asked questions.